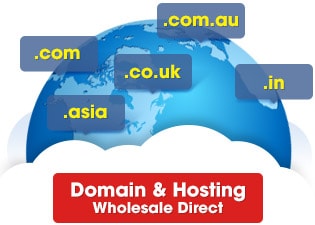 Are you a web designer looking for web hosting for your clients at wholesale price?
We offer you the backbone you need to be able to provide a seamless hosting solution for your clients, branded with your name. Enjoy total reseller anonymity and serve your clients with a complete package for their web presence, exactly the way you want to present it. No one needs to know who the real hosting provider is, even if we run the customer support for you! If you would prefer to provide the customer support yourself, you can do so, with our support team as a second-line support provider.
You can offer shared hosting packages as well as VPS, dedicated servers, and domain registration, all with low wholesale prices, with automated billing and payments handling, and 99.9 percent uptime!
Do what you're god at, and let us help you with what we're god at!
How to sign up for the Free Hosting Reseller program
1. Sign up for the Free Hosting Reseller Program here »
Note that you will get a confirmation email. You must click on the confirmation link in that email before your hosting reseller account becomes fully operational.
2. Set your offers and prices
You can of course choose to take total care of your client's hosting account and never give them access to their hosting control panel, or even just order one hosting account at wholesale price and host several of your clients in that single account. If so, you don't need to spend time with setting prices since you will only pay wholesale price anyway.
But if you want your client to have access to a hosting control panel, being able to set up new email addresses and so on, then you need to either set up your offers and prices, or disable purchases and renewals in their control panel.
In the reseller control panel, go to My Offers, and choose what services to offer, rename your hosting packages if you want, and set a competitive price for each service.
3. Set up your payment details
If you chose to let your clients purchase additional hosting services through their hosting control panel, or if you choose to add the remote order form to your existing website, then you must you must set up your payment details in order to get paid revenue from us. Go to My Profile > Payment Details. You can get paid by PayPal, Check, Bank Wire, or RSP Wallet.
There you are, set up and ready to provide quality hosting services to your web design clients!